Albert Ironstain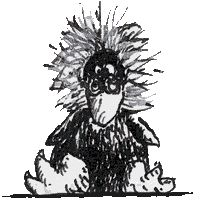 Albert Ironstain is a genius inventor with a laundry problem. Clive is his sidekick. Together they will bring madness and mayhem to your next birthday party! See the 'Parties' page for more info.
I also write scripts specifically to help you get across a message, and can easily rustle something up for a biblical or moral story. (Have a look in the 'writings' section for more scripts)
The puppet theatre is big and red, just as puppet theatres should be. I come with my own PA, which is suitable for everything from small halls to big fete fields. And there are even some special effects!
I am a member of Equity, and as such have public liability insurance, though I have never needed it!